Here are 19 companies to check out at All about the Cloud, brought to you by SIIA, which starts on May 8th and ends on May 10th. The conference will be located at The Palace Hotel on 2 New Montgomery street. We hope to see you there!
---
1) Oracle
---
An American multinational computer technology corporation that specializes in developing and marketing computer hardware systems and enterprise software products – particularly database management systems. The company also builds tools for database development and systems of middle-tier software, enterprise resource planning software (ERP), customer relationship management software (CRM) and supply chain management (SCM) software.
---
2) IBM
---
An American multinational technology and consulting corporation, IBM manufactures and sells computer hardware and software, and it offers infrastructure, hosting and consulting services in areas ranging from mainframe computers to nanotechnology. On Wednesday May 9th IBM will have a special appearance by Watson, an IBM artificial intelligence computer, capable of "learning" as it operates.
---
3) SafeNet
---
An information security company, it is notable as one of the largest suppliers of encryption technology to the United States Government. The company's products are used in wide-area networks, wireless networks, digital rights management, and other applications. SafeNet customers include corporations, governments, financial institutions, and OEMs.
---
4) Grant Thornton International
---
A global professional services network of independent accounting and consulting member firms which provide assurance, tax and specialist advisory services (SAS) to privately held businesses, public interest entities, and public sector entities. Grant Thornton International Ltd is a not-for-profit, non-practicing, international umbrella membership entity organized as a private company limited by guarantee.
---
5) Dell Boomi
---
Dell Boomi, the industry's first integration platform-as-a-service, connects any combination of cloud and on-premise applications without software or appliances. ISVs, integrators, and businesses alike benefit by connecting to the industry's largest application network using one seamless and self-service platform.
---
6) Apica
---
A cloud performance provider with a proven SaaS platform for testing, analyzing, improving and monitoring of applications. Apica's products are uniquely designed for cloud infrastructure and have performed some of the largest published load tests ever conducted.
---
7) CorSource
---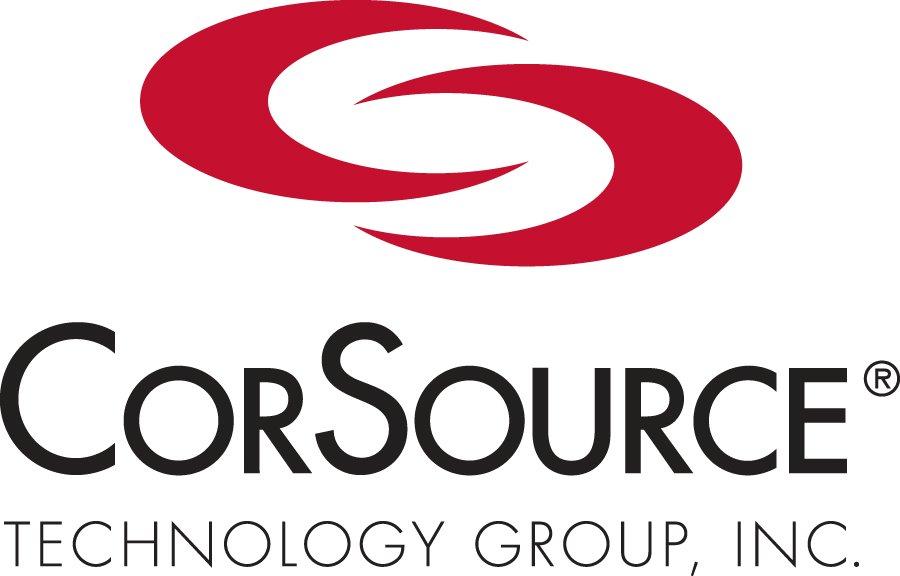 CorSource provide custom software consulting, engineering and development services for Cloud/SaaS, mobile and predictability, plus IT staffing and recruitment to address both staff augmentation and direct hire needs. CorSource is made up of Agilis Solutions and ProDX.
---
8) Accenture
---
A global management consulting, technology services and outsourcing company, with more than 181,000 people serving clients in more than 120 countries. Combining unparalleled experience, comprehensive capabilities across all industries and business functions, and extensive research on the world's most successful companies.
---
9) LogiXML
---
LogiXML for Business Intelligence, gives you more power and more choice with less effort. It's simple to start creating Web-based executive dashboards in hours, reports in minutes and analysis on demand, without complex pricing schemes or user fees. Easy to connect, quick to build and intuitive to use, LogiXML empowers everyone to get the most value from their data - no matter where it resides.
---
10) Actuate
---
Founded and co-leads the Eclipse BIRT (Business Intelligence and Reporting Tools) open source project. BIRT is the premier development environment to present data visualizations in compelling ways via the web on any device. Actuate products add interactivity, dashboards, analytics, and deployment options for web and mobile applications.
---
11) Appnomic Systems
---
A leading provider of automated enterprise and Cloud IT performance management solutions that help businesses migrate to, live, and thrive in Cloud and hybrid environments. Appnomic's SaaS and enterprise solutions automate both complex application performance management tasks and routine, labor intensive maintenance activities.
---
12) Cognizant
---
A leading provider of information technology, consulting, and business process outsourcing services, dedicated to helping the world's leading companies build stronger businesses. Cognizant combines a passion for client satisfaction, technology innovation, deep industry and business process expertise, and a global, collaborative workforce that embodies the future of work.
---
---
Corent Technology's SaaS-Suite is a software product line for rapid development of custom, multi-tenant, cloud-compatible Software-as-a-Service (SaaS) applications. SaaS-Suite includes SaaS-Engine, SaaS-Factory and SaaS-Powerplant and offers software vendors full turnkey transformation of their stand alone software products to web-based Cloud-compatible SaaS solutions. SaaS-Suite also enables companies to design and develop new SaaS offerings from concept to completion.
---
---
Provides software and services that bring smarter decision-making and streamlined processes to leading organizations in business, government, and education worldwide. The company's software is installed in tens of thousands of locations, servicing millions of users.business intelligence (BI) platform delivers massively scalable information applications, analytics, and customer-facing portals to the new generation of information users to deliver game-changing business results.
---
15) MuleSoft
---
The world's #1 integration platform for the cloud and enterprise. Built on the most widely used open source application infrastructure products, Mule ESB, Mule iON integration platform as a service (iPaaS), and Tcat (enterprise Tomcat server) provide an ideal combination of simplicity and power to today's web applications.
---
---
the Revenue Acceleration Experts for software, cloud and technology companies. They partner with CEOs / Presidents / Founders to help your company achieve explosive revenue growth, dominate your market, and excel with your business model. They offer a capital-efficient approach with a proven track record at hundreds of companies to grow your revenue significantly without mindless marketing and sales experimentation.
---
17) Pervasive
---
The leader in SaaS integration and interoperability—whether on-demand, in the cloud, or on-premises, you can do more faster with Pervasive. Deliver flexible, scalable real-time integration between SaaS applications and enterprise applications, as well as with data behind the firewall.
---
18) SaaShr.com
---
In a competitive-free environment, service providers leverage a pre-built set of workforce management applications, including Human Resources, Payroll, and Time & Labor Management, that can be utilized as a fully integrated suite, individually, or in conjunction with other core third party applications, content and/or service.
---
19) Scribe
---
A cost effective and easy to use platform for rapid deployment of replication, integration, and synchronization services through an intuitive wizard-based interface in the cloud. With connectivity to a broad range of business applications, Scribe Online helps leading businesses get the data they need, where and when they need it. For partners, Scribe Online is an innovative integration platform featuring a multi-tenant architecture, scalable infrastructure and a collaborative work environment. With Scribe Online, partners get the best of the cloud with the performance, reliability, and the CRM data integration expertise of Scribe.
James Liguori
on May 08, 2012 in
News & Discussion