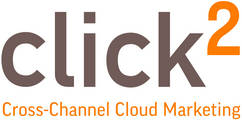 ClickSquared, a global provider of cross-channel marketing software and services, has announced the closing of a $9 million round of equity financing, led by Staley Capital and including the company's existing group of investors -- Flybridge, JMI Equity and ABS Ventures.
ClickSquared has a rich heritage in email marketing and delivery, direct mail production, customer analytics and campaign management -- the result of a series of R&D initiatives, strategic acquisitions, and mergers since its founding in 1999. ClickSquared is recognized as a 'Strong Performer' in the most recent "The Forrester Wave: Email Marketing Service Providers Q4 2009", and recognized in the Forrester Research, Inc. report, "US Database Marketing Service Providers: Alternatives to Consider," released in July. The report declares that ClickSquared has edged "ahead of the digital pack" through its combined top score in the categories of database management; execution and fulfillment; analytics; creative services; and strategy and consulting services.
ClickSquared's Cross-Channel Marketing Hub marries enterprise-class campaign management, marketing database management and customer intelligence tools with delivery and execution across email, print, web, survey, mobile and social channels. The Hub consolidates and integrates the features and functionality typically found in standalone channel platforms and gives marketers a tightly integrated, analytics-driven cross-channel marketing and delivery capability.
Zachary Barton
on Jan 11, 2012 in
News & Discussion