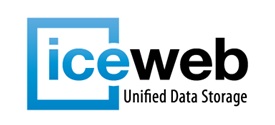 IceWEB a provider of Unified Data Storage appliances for cloud and virtual environments has received an injection of $1.6 million in a private placement in an offering to institutional and accredited investors.
---
What does this mean for investors?
The Company issued approximately 13.45 million shares of its restricted common stock at a price of $0.12/share and warrants to purchase approximately 13.45 million shares of its common stock at a strike price of $0.15 per share. The warrants are callable should the stock trade above $0.25 for ten straight trading days and have a five year expiration. There is no cashless exercise provision on the warrants.
The shares issued to the investors and the shares underlying the warrants have not been registered under the Securities Act of 1933, and may not be offered or sold in the United States absent registration or an applicable exemption from registration requirements. This press release shall not be deemed an offer to sell or a solicitation of an offer to buy any securities of the Company, nor shall there be any sale of these securities in any state or jurisdiction in which such offer, solicitation or sale would be unlawful prior to registration or qualification under the securities laws of any such state or jurisdiction.
---
This week on DS TV

---
Brent Wilson
on Jul 09, 2012 in
News & Discussion